Photography by Lisha Wang – check out her website here!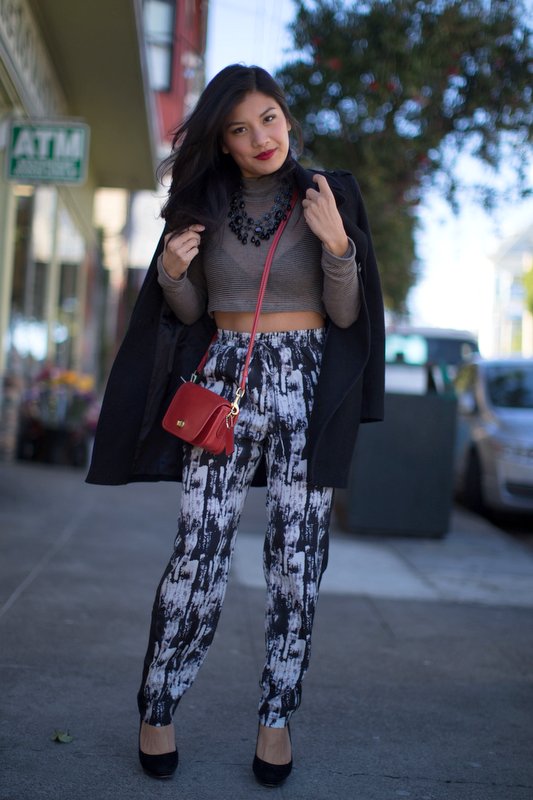 Top: Urban Outfitters Crop top (cute one here), Bottoms: High waisted pants from TJMaxx (cute ones here), Necklace: Banana Republic Noir Statement necklace, Purse: Coach crossbody (similar here).
On my first-ever trip to TJ Maxx, I lucked out and found these amazing high-waisted pants at a TJ Price!  They're perfect in length and fit my hips well.  When putting together this outfit, I decided to go for a more bold and edgy look and paired these pants with a sheer crop top from Urban Outfitters, which I bought during my Black Friday shopping.  To add some sparkle, I accessorized with my Banana Republic Noir statement necklace.  Since the color of my outfit was pretty neutral, I added a pop of color with my Coach red crossbody and red NARS lipstick.  Hope you enjoyed the pictures and thanks for reading!